Bharati Vidyapeeth's Institute of Management Studies and Research, Navi Mumbai has a registered
Alumni Association and 3500+ Alumni are registered with the association.
BVIMSR Alumni Association (hereinafter referred to as Alumni Association) came into existence on
10.06.2005 by the efforts of alumni and teaching members of Bharati Vidyapeeth's Institute of
Management Studies and Research, Navi Mumbai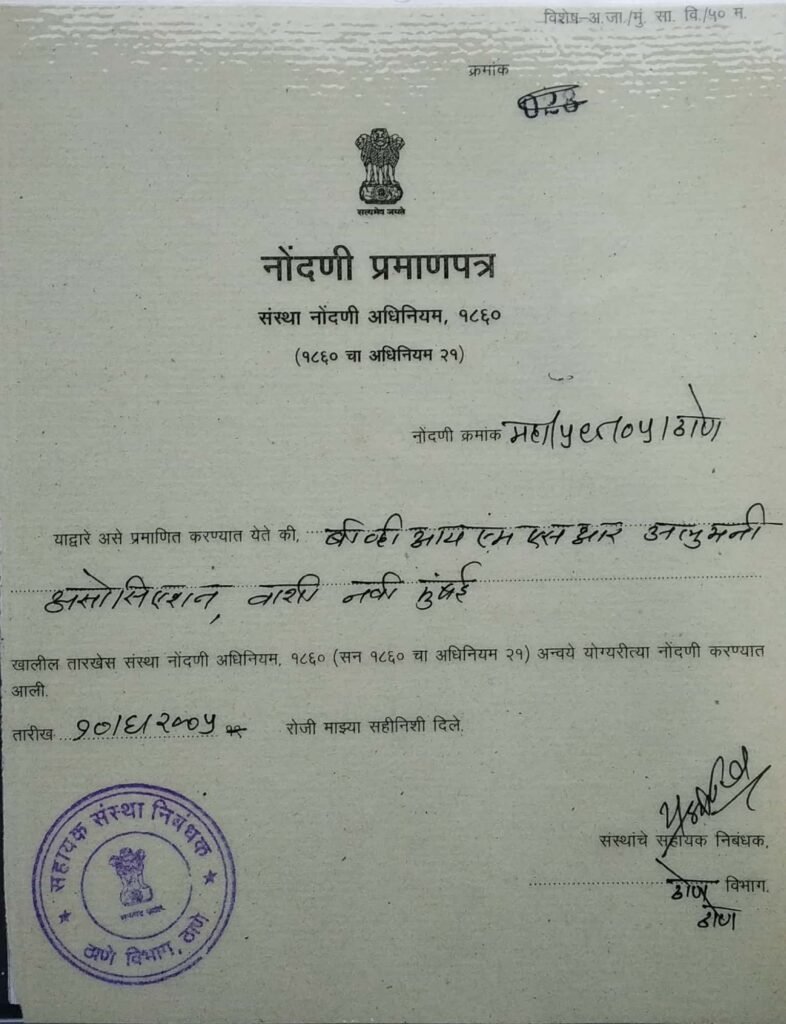 BVIMSR alumni association acts as a linkage between the BVIMSR and the Alumni. Alumni are invited to the campus as an industry resource, visiting faculty, and guest speaker to provide the professional insight to groom students to be industry-ready professionals. The senior alumnus plays a pivotal role in preparing students for the final placement. By conducting mock interviews, sessions as a corporate resource and sharing the feedback to students and placement cells. Based on the feedback given by alumni, the institute organizes sessions and workshops, on topics like development skills program, employability skills, newspaper reading, and screening insights to provide the bridging the employability shortfalls.
Connect With Alumni – BVIMSR connects with alumni through Alumni Meet, Alumni meet live streaming, through social media like Facebook, WhatsApp, etc. We send invitations to alumni for summer internship, final placement, summer internship project viva, guest lecture, learning sessions, mock interviews, personality development sessions, etc. Created Facebook page, LinkedIn page, WhatsApp group batch-wise and send birthday messages, festival wishes and also make them aware about the major happening (webinars, seminars, workshop, and conference) and developments taking place in the institute and seek their advice and opinions
Contact us at: alumniassociation@bvimsr.com OR 8928031501