I am thankful to BVIMSR for providing me with a platform to enhance my knowledge beyond the curriculum. I was able to leverage the knowledge and experience of the core, visiting faculty, and industry professionals who came to give guest lectures. Besides academics, I also developed my management skills by organizing and participating in events and activities during my time at BVIMSR. I have created many beautiful memories and forged lifelong relationships with my classmates and faculty thanks to the congenial atmosphere at BVIMSR. Thank you for everything!
Keswinder Singh Suri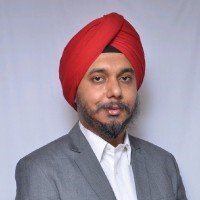 "BVIMSR has been a perfect place for me that helped me to grow. BVIMSR has transformed students into managers and entrepreneurs in building a good career path. In terms of placements, our institute had invited the best recruiters with amazing salary packages. It makes you ready for the future. The faculty is very helpful and cares a lot for all students. The institute, not only offers knowledge by making us attend the lectures in the classroom but also makes us know the real world through industry visits, case studies, seminars, webinars, etc. After my graduation, I got an interest in human resource management. BVIMSR perfectly managed to choose my field of interest as my career. During our batch, I'd never thought that I would get friends for life here. We have enjoyed our college life to its best. From learning to having fun in the events and fests, we've enjoyed together. The institute didn't just give me a degree certificate but also helped me to grow."
Ashish Thakur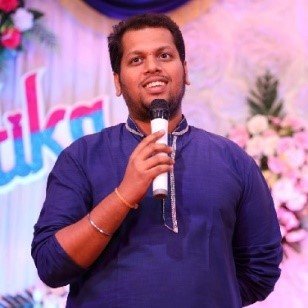 It's been almost 2 decades since I completed my post-graduation from BVIMSR. Over these years, I have been fortunate enough to have exposure to multiple verticals and profiles, not only as an employee but also as an entrepreneur. A big thank you to the faculties of BVIMSR - Anjali Ma'am, Mudit Sir, Abhay Sir, Ambika Ma'am, Singh Sir. Their commitment to impart their valuable knowledge and learnings from their industry experiences is impeccable. Their teaching methodology and training have helped me apply my learnings in real-life corporate scenarios to date. To a great extent, they have contributed to my achievements and I will be ever thankful to them.
Tanuj Poddar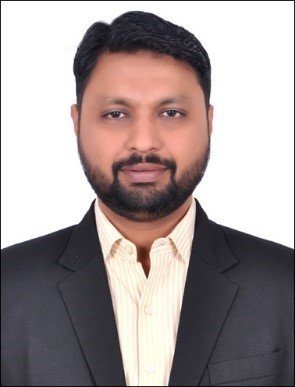 I know I am fortunate to have studied at BVIMSR for two years. Memories of joy and intrigue are still fresh in my mind. I feel privileged and proud to have been a BVIMSR student. It gives me great pleasure to thank BVIMSR, my alma mater. I believe that my college has impacted me far beyond graduation, as a college of such quality provided the right guidance to me. As I look back at my journey of two years in college, five years in the corporate, and ten years as an entrepreneur, I can say I chose well by joining BVIMSR. Throughout the 2 years, I have learned many valuable lessons, equipping me for the challenges I face. I am thankful to all the Professors, Alumni, and others for inspiring me and teaching me things that went beyond the syllabus. My understanding of various subjects has helped me both then and now. I would like to acknowledge and thank Mr. Arup Gupta, who visited our college at that time to guide us, and for his encouragement throughout my career. The last thing I want to mention is this institution, the place where I have made some amazing friends. Lectures, summer internships, placement and exams, and small celebrations have all made our institution a special place. In conclusion, I'd like to say that this experience expanded my interests and shaped the person I am today.
Vijay Bajirao Chavan
For 2 years while in the B-school the rigors that I went through kept me in good stead. I am thankful to IMSR as I honestly believe that the learning I got through the 4 semesters helped me take a firm step in the corporate world. I distinctly remember one of the professors ( I don't recollect the name now) telling us that irrespective of the position you join if any idea/tactic/strategy suggested by you is not adopted by the company within the first 6 months of you joining the corporate world then "you should return your degree". I am very proud to say that I could make that happen. And the main reason I could make that happen is because of the industry-level stalwarts coming & teaching us every Sunday. Thanks to the college, it always kept our Sunday lectures "star-studded" from 9.00 am till 9.00 pm. I could smoothen my personality's rough edges because of such a heavy industry-level exposure. Today as BWW GLOBAL's Head of Asia Pacific which is one of the largest business training organizations in the world, I am proud to say that I am a product of Bharati Vidyapeeth's IMSR.
Amit Tipnis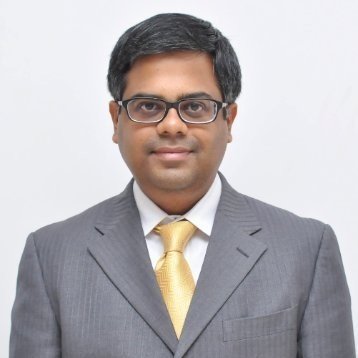 "The MMS Course imparted to me from BVIMSR, played a major catalytic motivational role in enhancing my knowledge and confidence to face the future ahead. It enabled me with a beginning to face a mark in the competitive professional world. Considering the fact that I was a mediocre student of the first few batches of BVIMSR, NAVI MUMBAI. I was extremely apprehensive at first about my career and future ahead with BVIMSR, but believe me, the institute left no stone unturned to shape our future in every possible manner. The success and heights that I have attained today, I owe it to BVIMSR for everything. I would sincerely like to thank all my faculty members who helped me in realizing my potential and achieve this true success in life. The experience at BVIMSR nurtured me from a job seeker to an Entrepreneur. The activities, seminars, group discussions, cultural events, etc. really helped in developing a skillset and knowledge base for me"
SHYAM ANAND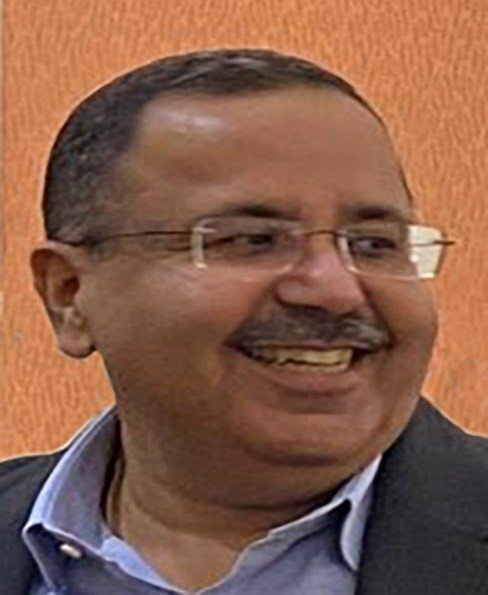 When I first entered BVIMSR, I was anxious about my future. At BVIMSR I got an opportunity to build my personal & professional skills. The college aims at enhancing our knowledge, skills, and abilities. After going through the prospectus. I felt that the content of the course, the way the course was structured suited my needs. It has helped me develop a positive attitude towards my studies and discover more about myself by conducting interactive sessions, workshops, seminars, mentors for personal interaction. Here I not only developed my academic skills but also got exposure in other fields (Rotaract). At last, I would like to thank all the faculty members for being supportive and helping me in taking off my career to a good start. I can positively say BVIMSR has enhanced me into a better professional.
Divya Agarwal
Education plays a major role in a student in order to equip the student to face the world. The career of a person is built on the skills acquired during the time a student is in the formative stages of his/her schooling. The BVIMSR gave me the right environment to acquire the required skills to step into a career in Management in the corporate world. I was a very shy student when I joined the Institute. However, the culture that was there in the Institute was very conducive for students like me to quickly find a place and learn the skills like group discussions, presentations, editing, writing articles, analytics, etc., in other words, my management skills were improved, and was prepared to face the real-world Interviews and group discussions. My first job was in Asian Paints (I) Ltd. as an Executive Trainee, I worked in the company for 6 years then left to pursue my passion to become an entrepreneur. Surely this passion was birthed in me subconsciously in the Institute during my two-year tenure. I am indebted to BVIMSR for shaping me and creating in me a zeal for achieving and leaving a legacy. After, having varied experience in the field of Paint Industry, Realty, Information technology, and in non-Government organizations, now I see myself as a leader and a mentor to many around me. Thank you BVIMSR.
Anthony Gaspar Rayan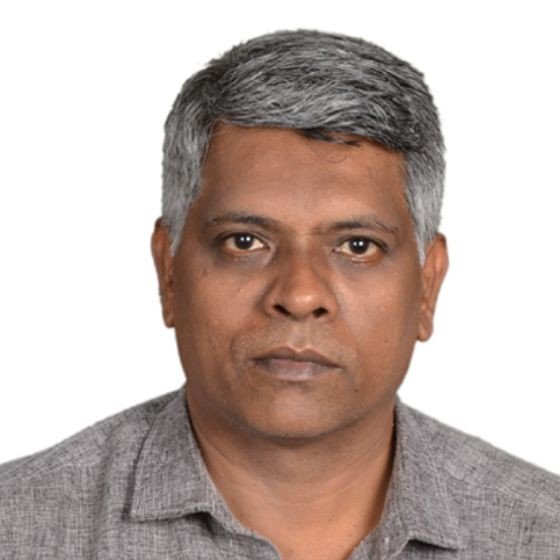 My alma mater has been the driving force behind my career strategy. We always had the freedom to choose what interests us with the faculty always available to mentor us and giving us the push we needed. We have this huge library that helps us to deep dive into our subjects. The culture activities and outbound training help us to develop our planning, organizing, and execution skills. My key takeaways are a lot of memories and a great deal of learning. Those who are reading this testimonial would like to say one thing that is "It's never about college it is always about you what different you do from the competition over time will give an edge".
Chandrakant Falke